Dreampop, kanadai hálószobából. Technikailag a Memoryhouse lehetne lo-fi is, de egyáltalán nem hangzik úgy, nekem inkább az Asobi Seksu shoegaze hangulatát idézi. Ahol értenek is hozzá (Pitchfork), azt mondják, hiányzik a feedback a shoegazebe soroláshoz.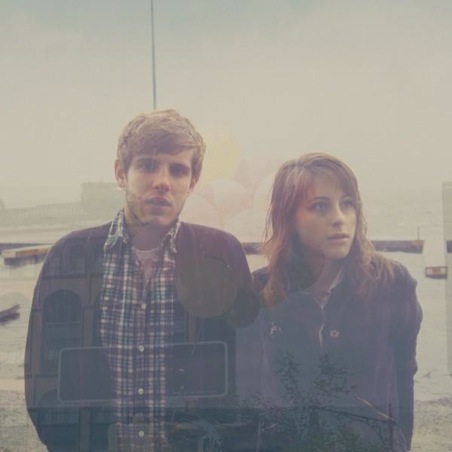 A srác Evan Abeele zeneszerző, a csaj Denise Nouvion fotós. Az első EP-jük letölthető volt, de már nem él a kiadó oldala. Persze ettől még körülbelül két másodperc alatt meg lehet találni.
Audio clip: Adobe Flash Player (version 9 or above) is required to play this audio clip. Download the latest version here. You also need to have JavaScript enabled in your browser.
Audio clip: Adobe Flash Player (version 9 or above) is required to play this audio clip. Download the latest version here. You also need to have JavaScript enabled in your browser.
Audio clip: Adobe Flash Player (version 9 or above) is required to play this audio clip. Download the latest version here. You also need to have JavaScript enabled in your browser.
Audio clip: Adobe Flash Player (version 9 or above) is required to play this audio clip. Download the latest version here. You also need to have JavaScript enabled in your browser.
A teljes csomagban (RAR) szép nagy borítóképek, rendesen tagelt mp3-ak és egy RTF levélke is van, az alábbi üzenettel:
Down in the hole, lingeringly, the grave digger puts on the forceps. We have time to grow old. The air is full of our cries. But habit is a great deadener. At me too someone is looking, of me too someone is saying, He is sleeping, he knows nothing, let him sleep on.
Aztán keszült egy single, videóval, és majd jön egy lemez, immár a Sub Pop kiadótól.